Chinese backing has given MG a successful rebirth. Now it just needs another one in Singapore.
SINGAPORE — The Singapore Motorshow 2020 is where car makers launch new models, but once in a while something bigger happens: the launch of a new brand.
Or relaunch, in this case. British brand MG made a return to the Singapore market on January 9th, with two electric cars and one sport utility vehicle for the car buying public to prod.
Eurokars Group, the biggest privately-held car dealership business in the country, is behind MG's comeback. It's the latest addition to a brand portfolio that includes Mazda, McLaren Mini, Porsche and Rolls-Royce.
Who's backing MG?
This is actually Eurokars' second time at the rodeo with MG; the dealership group was the importer for MG Rover's cars two decades ago. Anyone remember the Rover 75?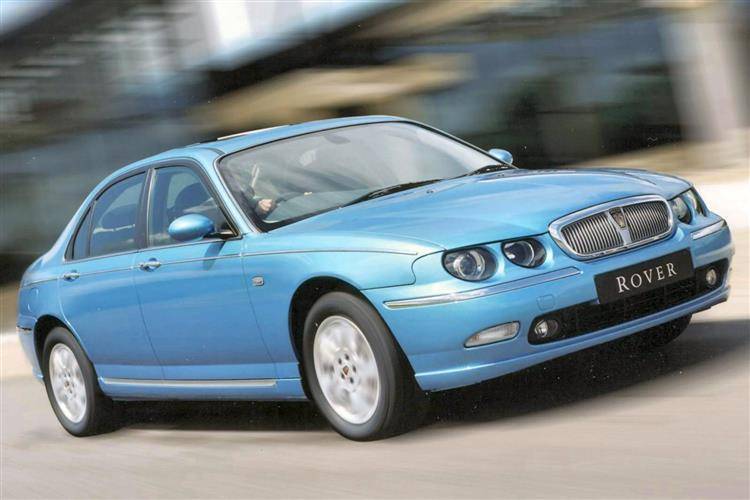 But this is a very different MG from the tiny sports car maker of 20 years back. BMW Group tried its hand at saving Britain's car brands and failed, and offloaded them to a group of private investors, who eventually sold them on to a Chinese carmaker, which was itself absorbed by SAIC Motor Corporation.
SAIC now owns MG as a result of all that, and the state-owned carmaker is a serious player — it will sell around 7 million vehicles this year. In comparison, mid-tier car company Volvo is aiming for 800,000 in sales in 2020.
Why bring up Volvo?
The comparison might be apt because Volvo was another famous car company that was taken off a larger group (in this case, Ford) by Chinese hands (Zhejiang Geely), only to prosper beyond expectation.
Similarly, MG has seen Chinese investment revive it. It died in 2005 but was resurrected in 2007, and in a dozen years its annual sales have gone from a solid zero to around 350,000 cars in 2019.
Under SAIC, MG has a design centre in Britain as well as Shanghai, along with technical centres in California and Israel.
What are MG's goals in Singapore?
The brand's sales are booming in Britain, India and Thailand, but it views Singapore as a strategic market. "Singapore is an important country in the Asean area," says Lu Yi, Deputy General Manager of SAIC's International Business Department. "It's something like a flagship market. There are many, many key competitors here, so if we survive in this market I think it's good for MG."
MG is aiming to sell 100,000 cars a year in Asean, but Mr Lu says it has one specific goal for our market: to occupy the number spot in terms of market share for battery electric vehicles (BEVs).
At the Singapore Motorshow the brand showcased the HS, a conventional crossover car, but also two electric cars: the ZS EV (above) and the Roewe Ei5, which will eventually be sold here as the MG5 SW EV.
Mr Lu says Singapore's status as a developed country makes it a good market for BEVs, and that MG has a good track record with electric cars. "Our BEV product is very strong, so we are confident," he says. Launching MG's BEV products will build it into a "strong" brand here, he says.
Are BEVs the way to go here?
Electric cars tend to do well only in markets where there are strong government incentives to switch from fossil fuel. While the VES system provides up to S$20,000 in tax credits to cars that meet the cleanest air hurdles, Mr Lu says that car manufacturers are unable to change government policy here anyway, so MG will simply get on with it. What's important, he says, is that Singapore doesn't favour any particular brand or manufacturer. "We understand that the market for the manufacturers is fair," he says.
READ MORE >> What we thought when we found out that MG would be coming back…
And in markets where BEVs are incentivised, MG has had strong results. In Europe, for example, the brand put 10,000 cars on the road in four months last year. In Thailand, it has more than 90 percent of the market for BEVs.
MG's Chinese ownership could position it well to capitalise on the growing shift away from petrol and diesel, too. China buys more than half the world's electric or plug-in cars.
Aren't Singaporeans suspicious of Chinese products?
On the flipside, MG's China-backing could alienate potential buyers who are sceptical of Chinese technology. 
But having started from zero sales in Thailand and cracked the top 10 in a few years, MG says it has some idea how to convince buyers: by working on itself. "We are producers, and we need to understand how to make consumers happy. You need to develop yourself to match their demands," says Zhang Hai Bo, President of MG's Thailand operations. "You need to learn from regional markets because each market's customers may have different consumer behavior."
For example, some features may be welcome in one country but not in another, he explains.
What's the gameplan with Eurokars?
Eurokars is headed by Karsono Kwee, who is as much a genuine car enthusiast as a driven businessman. In the car trade here, Mr Kwee is generally regarded as someone who isn't afraid to invest — last year he opened an aftersales centre that cost S$70m and this year will complete construction of a new S$60m facility in the Leng Kee area.
The entrepreneur is also famously fussy about quality. Before connecting with MG he was approached by another electric car company, but turned them down when he sat in one of its products and decided that it wasn't up to standard.
In contrast, Eurokars sees potential in MG. The group launched MG here barely seven months after Mr Kwee first met with SAIC representatives, and by April the brand will have a standalone showroom at 19, Leng Kee Road.
Insiders say that eight parties approached SAIC to talk about bringing MG to Singapore, but Mr Lu says there were clear reasons for appointing Eurokars.
"I think that Eurokars is very impressive for service standards. Product is our strength, but service should be localised. There should be a strong local team to take care of our customers," says Mr Lu. "Mr Kwee is very passionate about the MG brand. It's very important to have a partnership with a boss who has passion."
While Eurokars moved fast with MG, this could well be a story about a business moving early. The typical Singapore house is now full of made-in-China products, and it might only be a matter of time before the same is true of the country's roads.